In what seems a bit like terrifying news on the surface Coke and Pepsi are mandating a recipe change to avoid a cancer warning label on their products thanks to Californian law.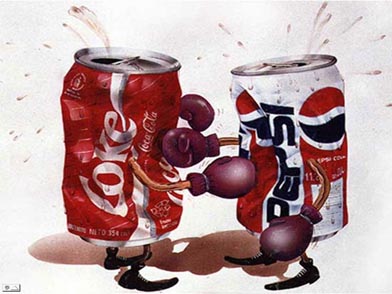 The facts paint a slightly less scary picture. It is restricted to the caramel colouring used by both products and the changes are underway now.
A Coca-Cola representative said "While we believe that there is no public health risk that justifies any such change, we did ask our caramel suppliers to take this step so that our products would not be subject to the requirement of a scientifically unfounded warning,"
There's inication that 1,000 cans a day would need to be drunk to reach the levels that showed links to cancer in animal testing.
So hopefully this latest scare is just that and there's nothing more sinister to it but if you are interested more can be read at
http://www.guardian.co.uk/business/2012/mar/09/coke-pepsi-recipe-change-avoid-cancer-warning